"GRASS IS GREENER ON THE OTHER SIDE"
Truly said by someone, because we always fail to value what is always with us. Whenever people are asked about their dream destinations it is always Switzerland, New Zealand, USA, UK or Mauritius but no one ever says India, though India is blessed by natures' beauty in equal measures. So if I had to pick my Dream destination it would be a place in India and that place would undoubtedly be Sikkim.
I had visited this mountainous land some years back with my family and fell in love with it instantly. It was on my 16th birthday and our first ever visit to a place outside Orissa or Maharashtra. As it was a family trip it has a special place in my memories but my biggest regret related to the trip would be losing all the clicked pictures as my old camera played its last ever trick with me. My data card got corrupted and all that were left with me were memories full of picturesque scenes that my eyes could capture.
Sikkim is nothing less than heaven on earth, and people who love the Scandinavian countries pay a visit here to see something equally or maybe more pure. The best way to reach Sikkim is via Siliguri or Bagdora in West Bengal where you get bus or taxis for Sikkim. The way to Sikkim itself is enchanting as River Teesta gives you company till you reach Gangtok, the capital of Sikkim. Every corner of Sikkim sings to me, but there are places I just have to visit.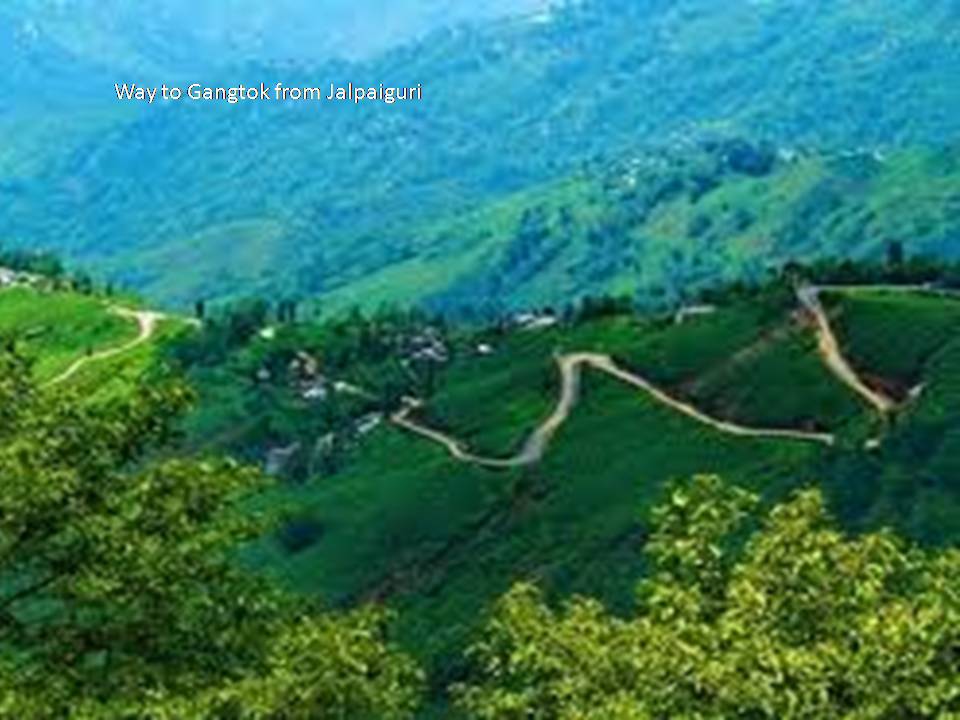 Gangtok, located at the height of 5400ft, is the largest city of Sikkim and

access to the rest of the state. It is a popular Buddhist pilgrimage site after the construction of the Enchey Monastery. It is also comparatively warm and is house to large variety of flora and fauna. Gangtok is an inexpensive and amazing shopping hub with all shops concentrated on the M.G. Marg, and for foodies – you will not want to eat anything after tasting the momos here. From Gangtok the way to north leads to Tsomgo Lake.

Tsomgo lake is an ethereal lake situated at an height of

12,400 ft

. the most interesting feature of the lake is its water, which is said to change its colour according to seasons. It freezes completely in the winters turning white, while autumn renders a sea green colour to it. During springs and summers the blooming flowers of the area and the blue crystal clear water of the lake sketch a breath taking image. The lake is also sacred for the locals. And for me the best part of this place that I would love to relive again is the ride on the beautifully decorated yaks on the lake; frozen lake of course.

Nathula Pass and Baba Mandir

- further north of Tsomgo is the temple of a Army Officer and the Tibet Indian pass called Nathula.

It is one of the highest motorable roads in the world and and is very well maintained by Indian Army. Lucky tourists also get a glimpse of road winding down the Chumbi valley and are allowed to go close to the international border to see Chinese army on the other side of a barbed wire border line. All once in a life time chance, as you need permit to visit Nathula. And how much I miss gauging the wonder in my baby brother's eye at the sight of the whole place covered with snow and testing the strength of our voice through our echos.

Rumtek –

South of Gangtok, at about an hour's distance is the largest monastery of Sikkim – Rumtek Monastery. It is said to be a replica of the Tsurpu Monastery of Tibet and is the seat of His Holiness the Gyalwa Karmapa of the Kargyu sect of Buddhism.

Rumtek is situated on a hill that is terraced with paddy fields and is often visited by fog giving the area an amazing atmosphere. And I could spend hours listening to the path bells and the prayer wheels of the Monastery.

.




Lachen and Lachung valley – the North of Sikkim is purely Himalayas, untouched by pollution and Lachung and Lachen are the stars. These valley towns are mostly covered by snow half the year and lush green valley chants of purity the rest of the time. Waterfalls and sparkling streams, Monasteries and wood houses, Yaks and wooly dogs, apples peaches lichies and apricots, these places give the entire essence of Sikkim.

Gurudongmar Lake –

Covered by mountains from all the sides this milky white lake is a must see in Sikkim. It is one of the height lakes in the world and is one of the sources of Teesta River.
Yumthang Valley – Or valley of flowers as it is called, is home to the Shingba Rhododendron Sanctuary, and has over twenty-four species of the rhododendron. In springs it is surreal to see the entire valley bathed in colours courtesy to rhododendrons and is closed from December to march cause of heavy snowfall. Bollywood lovers remember the song "Rahoon mein unse se" from the movie Vijaypath? This is where the gorgeous Tabu confessed her love, so if you are going there with your lovers you know exactly what to do.

Dzongo – It is the trekkers' paradise, reason it is the access point to Mt. Khangchendzonga biosphere reserve and the starting area for the trek up to the summit of world's 4

th

highest peak starts about 5 km from here. It is also house the the red Indian Panda's. Mogli lovers remember Papu the panda? You might find his family here.

Pelling –

The most important city of West Sikkim and is the 2nd

fastest growing tourist destination of Sikkim. It has its own beautiful landscape of flower valleys and snow capped mountains with access to two serene monasteries. Pemayangste monastery is barely 1km from Pelling, while a half an hour walk on the hill opposite the monastery leads to Sanga Choling monastery. The Khangchendzonga Festival is held at Pelling every year, which offers a plethora of fun activities like water rafting, kayaking, trekking, mountain biking, traditional sports and bird- watching.

Namchi – About 80km from Gangtok lies Namchi, aka 'top of the sky'. Set in a scenic location, Namchi offers an unmatched view of the Khangchendzonga range and the Rangit valley. The Sherdup Choeling Monastery and the Dichen Choeling monastery are the main attraction od Namchi. Around 2 km from Namchi is Ngadak monastery and situated on a hill just above Ngadak monastery is a Rock Garden, full of rare flowers and plants all contributing to a

breathtaking view.
Where the sunbeams dance on water blue and white

Where God's people hum just praise and nature love

Where sky meets the mountain peak to paint a picture serene

Where Red Pandas and Rhododendron sketch some part of the mystic world

My heart runs there to be a part of it

My heart resides there to be a part of it
Ah I wish I could give up the noisy Mumbai roads for just a week and teleport myself to Sikkim with my family right away. My mom and brother being adventure freaks like me could spend the whole day chatting walking and admiring the serenity of nature while Dad would immerse himself in books about monasteries of Sikkim. We enjoyed the trip to the tiny state years ago and would love to visit the place yet again to relive the memories of our best travel ever.
Photo courtesy: Google