Saturday, March 15, 2014
(Peepili Work)
My Friend – Wow yaar! That wall hanging is so pretty, so artistic!
My Friend - I had seen a similar one at Natasha's place, a bit less artistic but very expensive. This one must have drilled holes in your pocket na! *She giggles*
Me - *Puzzled* Really? I paid just 4000 for this one.
My Friend – Are you kidding me! *Shocked* hers was for 9k after she bargained!
Me – She must have bought it from showroom for sure.
(Patta Chitra)
Guys, this is a true story, and believe me it happens with a lot of people. Now the question you would have is why I said she must have bought it from a showroom right? But before I give you the answer I need to tell you something else. Being from Orissa, my living room looks nothing less than some artist's exhibition room. From Cuttack Silver filigree to Patachitra, from Tarakaama to peepili handicraft, from Madhubanni paintings to Taala Chitra you name it and we have it all. But would you believe me if I said we never bought any of it from showrooms?
(Taara Kama)
My Mom and Dad believe in going to the roots and checking the plant literally. Every time we go to Puri they make a point to stop by a village called Peepili or Raghurajpur and buy the work only after visiting the craftsman's house and spending time admiring the work rather than just paying for something that you won't pay heed to until it is appreciate by someone. When I was very small and had visited Raghurajpur with my parents I had asked Maa why we didn't buy the Radha Krishna Patachitra from Puri itself and why we travelled to this village only for that thing. My Mom had said that these people put their soul into their work and sell it to people who care only for money, so if we buy things from moneymakers and not art-creators we are not respecting the art in anyway. What is the use of paying so much then? It literally left an impact on me that day.
(Madhubani Painting)
When I saw the half story of the artists of Raghurajpur I couldn't stop myself from writing about this incident. A couple of years back I had taken a friend of mine shopping in Bhubaneswar and she had selected a Taalachitra wall hanging which the shopkeeper said was RS. 3000. Since we were visiting Puri the next day I didn't let her buy it and next day she got a better wall Hanging from Raghurajpur for RS.1800 with tea and stories free of cost. The artist told us shopkeepers would have taken it for 1200 or 1500 max and sold it for 3000 or 4000 easily in the shops and my friend and I were staring at each other.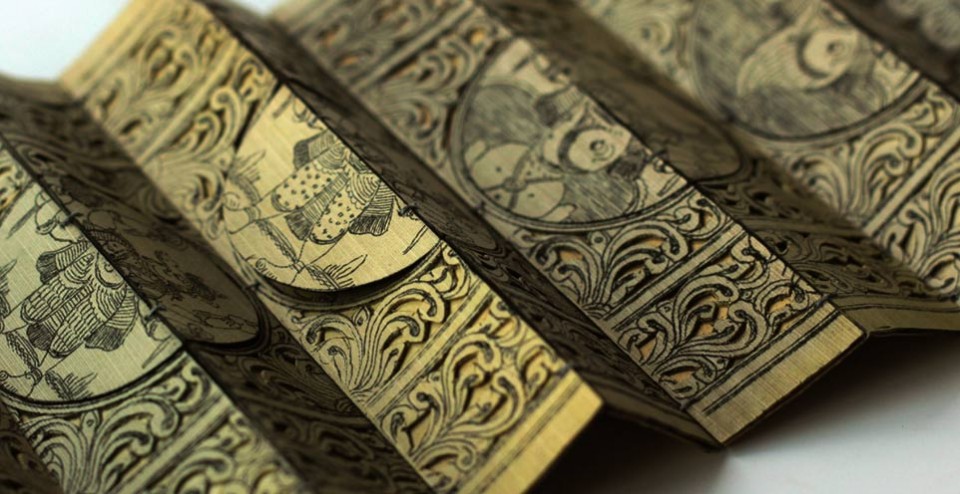 (Taala Chitra)
The intermediate shopkeepers no doubt keep a huge margin for themselves and the artist work weeks on an art to hardly earn anything. If we could setup a direct portal for these artists to sell things to people it would not only help them get their works worth but get us our desired article at a much lower rate also. It would be a win win situation for all, except the money minded mediators. Only if tradition would meet technology, would this be possible. I always wanted to see the artists of Orissa flourish more and given more credits for their work, than what they get now. And after seeing the attempt made by the Do Right Initiative of TATA Capital, the least I could do is let people know what the reality is and help someone deserving rather than the middleman Natasha emptied her pocket for.
Just can't stop exploring about an amazing place or get an amazing place out of your head? Welcome aboard Pal, because I am sailing in the same boat right now; thanks to Blogadda! Anyways the place I am so obsessed with these past 4 days is Malaysia. (Yes you can spend some seconds singing the Malaysia truly Asia hymn, I will wait :P). Moving on, why am I obsessed? Well this is my second post of the series (this is the first one) and I just can't fathom the greatness of nature's treasure in a country that has been tagged as a megadiversity nation and holds 20% of world's animal species known to man till date. As Malaysia is a part of the Borneo forest area it has a vast number of endemic species in flora as well as fauna. So here is my list of five places in Malaysia to get you a step closer to nature. (Oh Warning – This list will only contain offbeat destinations so don't chide me about Taman Negara and Mount Kinabalu not making the top five.)
1.
Kinabatangan River – Taman Negara definitely is world's oldest rainforest, but it is not the only one. To gauge nature's power in a rainforest people visiting Malaysia can always opt for a more at ease and equally thrilling way – A cruise on the Kinatangan River. It not only lets you wonder at the dense forest and the range of flora in it but treats you with frequent sight of Asian Pygmy Elephants who love taking regular strolls on the shores of this Sabahian River.
2.
Sepilok Orangutan Sanctuary – This Orangutan rehabilitation centre in Sabah, located within the Kabili-Sepilok Forest Reserve. It not only lets you experience the wild not in the wild but lets you measure the difference between one rainforest and another very close to each other. It lies near the Kinabatangan river reserve but is a comparatively newer aka virgin rainforest, hence it has a different range of green to explore.
3.
Tioman Island – From green lets jump to the blue and not just any blue crystal clear aqua marine blue is the colour Tioman Island treats your eyes with. Tioman Island has been voted by TIME Magazine as one of the most beautiful islands of the world, that itself says a lot, doesn't it? The crystal clear water and the numerous surrounding coral reefs make it a scuba diving hub. Also the Island is densely forested and sparsely populated making it a budget adventure ground.
4.
Sipadan Island – Sipadan Island is the only oceanic Island of Malaysia and literally symbolizes the pearl of the sea phrase as it is surrounded by turquoise see-through waters and has white sparkling beaches. Sipadan is formed by living coral depositions on an extinct volcano thus making it a biodiversity nucleus. It is the habitat of more than 3000 species of fish and corals including the Green humphead parrotfish, Hawksbill sea turtle etc… . While coral reefs in Langkawi Islands are being vitims of bleaching Sipadan is conserved in the best way one can think of. Sipadan has also been rated as one of the top destinations for diving in the world by numerous dive journals and National Geographic. One of the most interesting dive locations around the island is the turtle tomb.
5.
Kuala Lumpur Bird Park and Butterfly Park – Okay, these are not really offbeat cause they are definitely covered in local KL sightseeing but these do take you a step closer to nature. 3000 birds 200 species says too much fun and just imagine a park full of butterflies. Doesn't that sound amazing! KL Butterfly Park houses over 5,000 butterflies, exotic plants and ferns and is one of the largest houses in the world.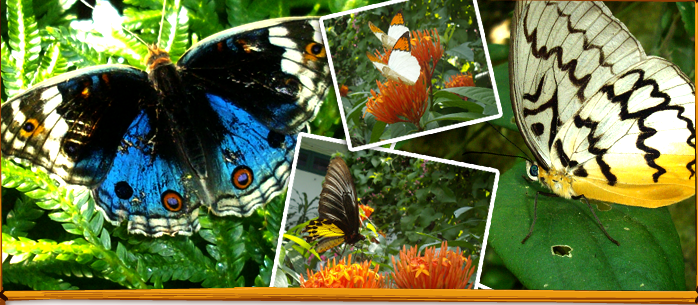 Well nature trail or nature reading ends here! Guys plan A.S.A.P and make sure you put these in your list to visit cause believe me the unbeaten path at times is the most exhilarating path to be on. T
erima Kasih (Thank You for reading my post) and P
ercutian Happy (
Happy vacations)!
P.S.- Photo credits Google.com
Posted by

Vaisakhi
at 12:23 PM
5 comments:

If only I had nothing to worry about
Settle for a moment, anywhere on the endless ground
Seamlessly fly between the blue and the green
And take some time out for myself to flutter and preen
Chirp away in glory some no-verse cacophony
And sing for I would have wings to fly again every morning.
-Vaisakhi Mishra
Thursday, March 13, 2014
What does this phrase remind you of? Well for me it paints a vivid picture of a picturesque land that celebrates cultural and ethnic diversity in all the ways you can think of and sings of the great diversity of nature at the same time. It reminds me of Asia's one of the most consistent economic powers, Malaysia. Every time I see the Malaysia truly Asia campaign advertisements I note Malaysia in my bucket list of 'Places to Visit'. But what would I do when I reach this tropical paradise? So here are the five things I would definitely do in this Malay Kingdom.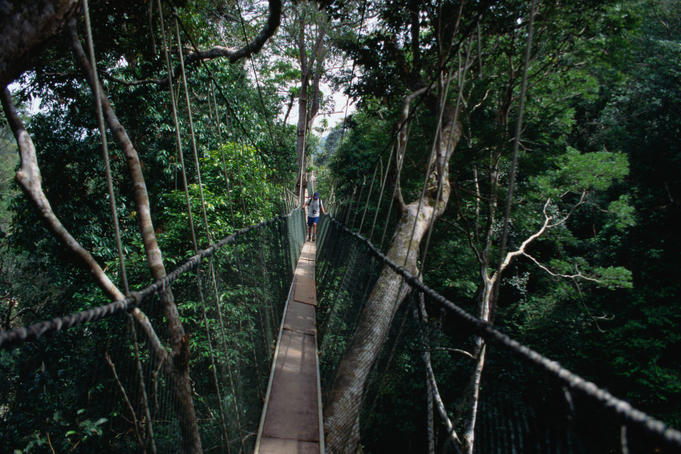 a.
Taman Negara – World's oldest and one of the most preserved Tropical rain forests. It is one of the world's most famous ecotourism destinations and flaunts the highest and longest canopy walkway. Malaysia is the 12th most bio diverse country in the world and Taman Negara is its biodiversity hotspot.
b.
Gunung Mulu National Park – Sharp limestone peaks (karst formations) peeking out of an evergreen tropical jungle would literally pull its visitors into the world of Avatar, to Pandora to the floating mountains. Gunung Mulu National is also known for its cave network called as the Mulu Caves which is further named after Mount Mulu - the highest sandstone peak of the national park. The Mulu caves has the largest known natural camber - Sarawak Chamber. It has been said that the chamber is so big that it could accommodate about 40 Boeing 747s, without overlapping their wings. (Wikipedia).
c. Mount Kinabalu – A peak of height at 4,095 meters - Mount Kinabalu is the highest mountain of the Borneo area. The mountain is known worldwide for its biodiversity which is of over 600 species of ferns, 326 species of birds, and 100 mammals (wikipedia). It is the most known mountaineering ground of Malaysia.
a. Lagankawi Islands– An archipelago of 99 island in the emerald waters of the Andaman sea is a must visit when in Malaysia. These are home to some of the world's most beautiful and secluded beaches. As they are closer to the Thai border they are the confluence of social and cultural diversity that Malaysia is known for. These islands are also known for their night life and spas. And shopaholics pack a lot of sunscreen because you wouldn't wanna leave this place until forced to, literally. It is a duty free area!
b.
Perhentian Islands – These are off the northeastern coast of peninsular Malaysia and are a favourite with budget travelers. They are known for their white sand beaches, turquoise blue crystal clear waters and tropical coral reefs. It is the best place for scuba diving in Malaysia.
c.
Penang Island – Think Chinese, think Thai, think British, think Portuguese – all boil down to a town named Georgetown. Along with the colonial feel of Georgetown, Penang Island also lets you dive into religious realms. It is house to Kek Lok Si Temple, the largest Buddhist Shrine of south east Asia and the ornamental Chinese clan house Khoo Kongsi.
3.
RELIGIOUS & CULTURAL CAVING IN
a. Batu Caves – It is a fact, the largest Hindu religious complexes are not in India so don't be surprised when I say Malaysians say they are proud of the 42 meter Statue of Lord Murugan at Batu caves. Batu caves are the most famous Hindu shrine outside India. There are a lot of cave temples in the complex along with a Ramayan Cave Temple. The caves are also known for rock climbing.
b. Sarawak Cultural Village – Being a travel freak I enjoy interaction and conversation with ethnic groups where ever I go and I would never miss the chance to go up close and personal with the ethnic groups that celebrate life in the live museum Sarawak Cultural Village. It lets people experience the authentic Malay culture and traditions. It is a delight to observe and enjoy with 150 people living in the village, demonstrating traditional daily activities like the processing of sago and collecting rubber and traditional dance forms in traditional costumes.
Cameron Highlands – Everybody knows the world most famous and largest tea estates are in Malaysia, so how can a trip to Malaysia be complete without a visit to the Tea Gardens. Cameron Highlands are the best place to go tea hunting. Also a trip to the tea factories is a memorable experience; not to mention to know how much more can people do with the beverage plant. Cameron Highlands is a must visit.
Kuala Lumpur – How can you bid adieu to Malaysia without paying a visit to the tallest twin towers of the world – the Petronas Towers. Along with these 88 floored buildings Kuala Lumpur is also known for a six tiered Buddhist shrine Thean Hou Temple. Kuala Lumpur is the perfect example of city with old and new in harmony. Shopping and Nightlife of Kuala Lumpur is a must, goes without saying right?
So that is the mini Bucket list of the Major Bucket List Destination Malaysia. Now all I have to do is pack my bags and enjoy. Hope you guys are planning to do the same..:P
Posted by

Vaisakhi
at 7:09 AM
1 comment: